Lennox Head Attractions and Tours
The town of Lennox Head is a popular destination for surfers with famous surf breaks at Boulders and Lennox Point. Visit the headland for breathtaking views or head to Pat Morton Lookout for whale and dolphin spotting. Try hang-gliding over the beautiful coastline. Beautiful bush tracks and pathways from the town up to lookout. Explore Lake Ainsworth, hidden between the white sands of Lennox's Seven Mile Beach and the wildlife-rich coastal heathland. The fresh waters of the Lake are stained 'billy-tea' dark by the tea trees that fringe its banks. Swim in its deep red waters, skim its shimmering surface on a sailboard or go canoeing. The lake's shores are perfect for camping or enjoying the monthly Lennox Head markets.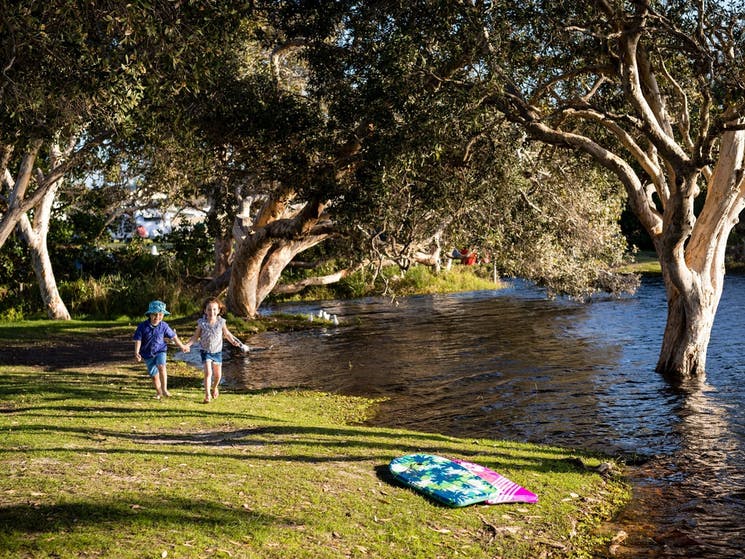 Lake Ainsworth
Lake Ainsworth, a tea-tree stained dunal lake, is very popular with locals and visitors. The lake is located at the northern end of Pacific Parade and is complemented by wonderful barbecue and picnic ...facilities. It's an exhilarating experience to swim between the salty ocean and the fresh water lake. It's also suitable for stand-up paddle boards, kayaking and canoeing. The recreation facilities at the lake now include pathways, new barbecues, picnic tables and formalised parking. The lake can be affected by blue green algae at times. Be sure to check the website for official advice related to the blue green algae status to ensure it is safe to undertake water activities prior to planning a visit.
Read More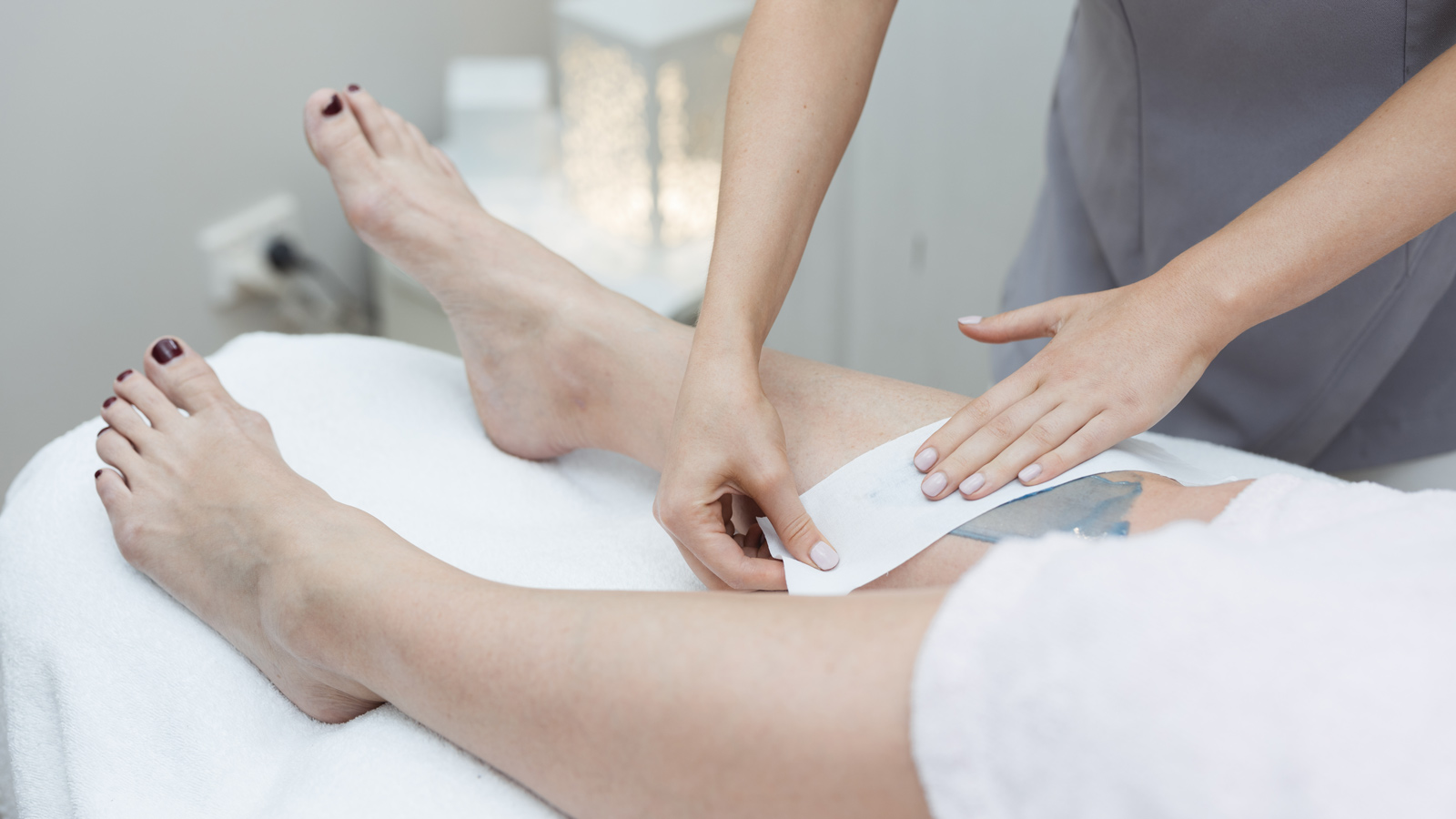 Inner Beauty
Feel and look great after a visit to this unique little beauty boutique tucked away in sea-side Lennox Head. This is a popular place with locals, that has earned an excellent reputation for the care a...nd attention that you receive. Experience the 'Royal Treatment' and enjoy a luxurious facial, a massage, manicure or pedicure. Their team is highly-trained and it shows, offering precision in all the essentials of beauty such as waxing, tinting, eyelash extensions and tanning as well. Whether you are looking for a relaxing treatment, a special package to treat yourself, a team to make your bridal party shine or just want to pop in for a quick beauty service - Inner Beauty will turn your experience into an indulgent one.
Read More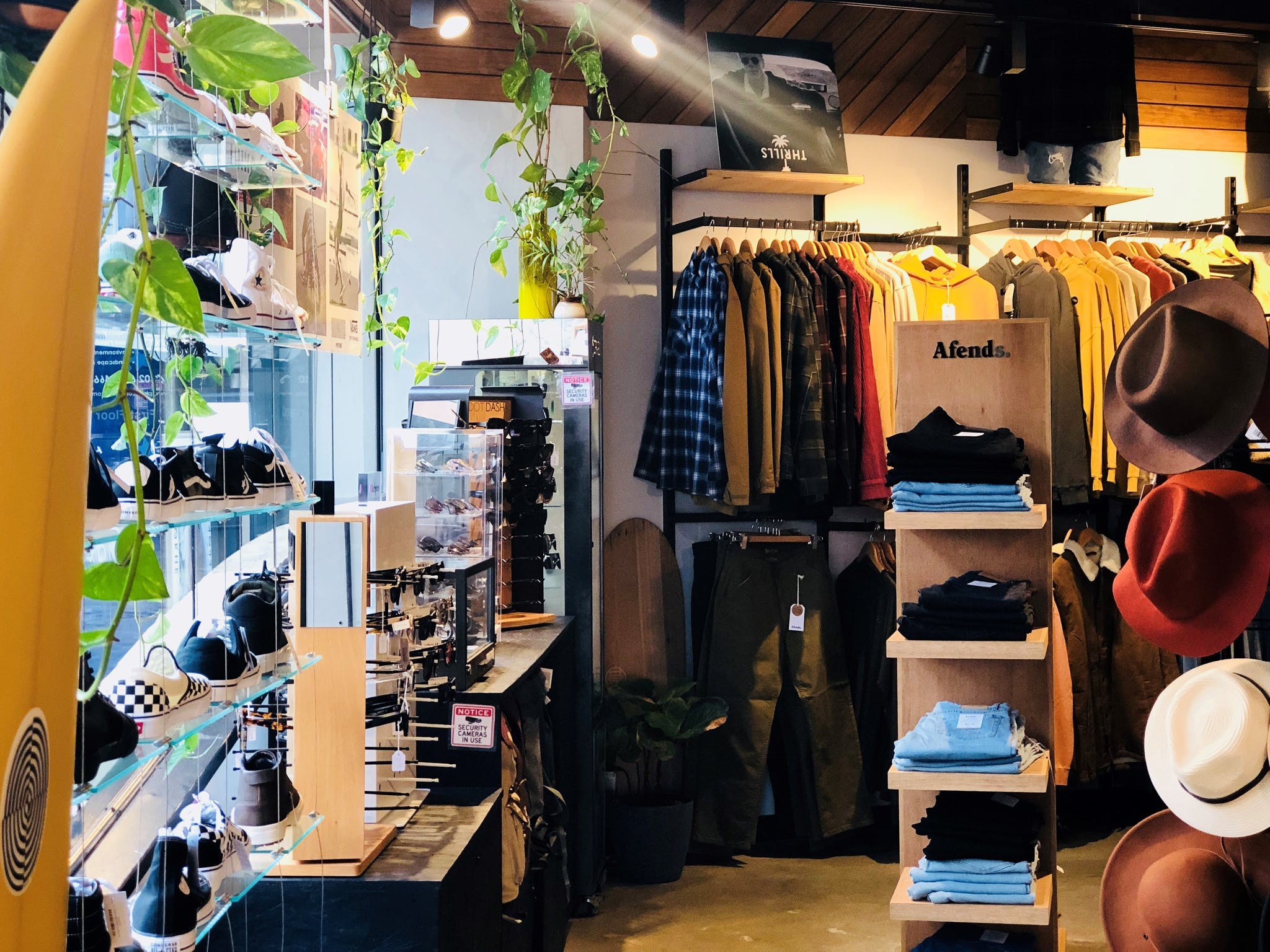 Anchor Chief
Blending Classic surf style with street fashion, Anchor Chief brings you the best selection, service and price. Situated in the surf mecca of Lennox Head, make sure you stop in to see the large range ...of boards, shoes, eyewear, shirts, playsuits, dressed and more. Stocking major brands like Thrills, Afends, One Teaspoon, Rhythm and All About Eve to name a few. So for fresh threads or surf hardwear, shop at Anchor Chief - the lifestyle enthusiasts. Coastal chicks and surf rats agree - they keep it frothy!
Read More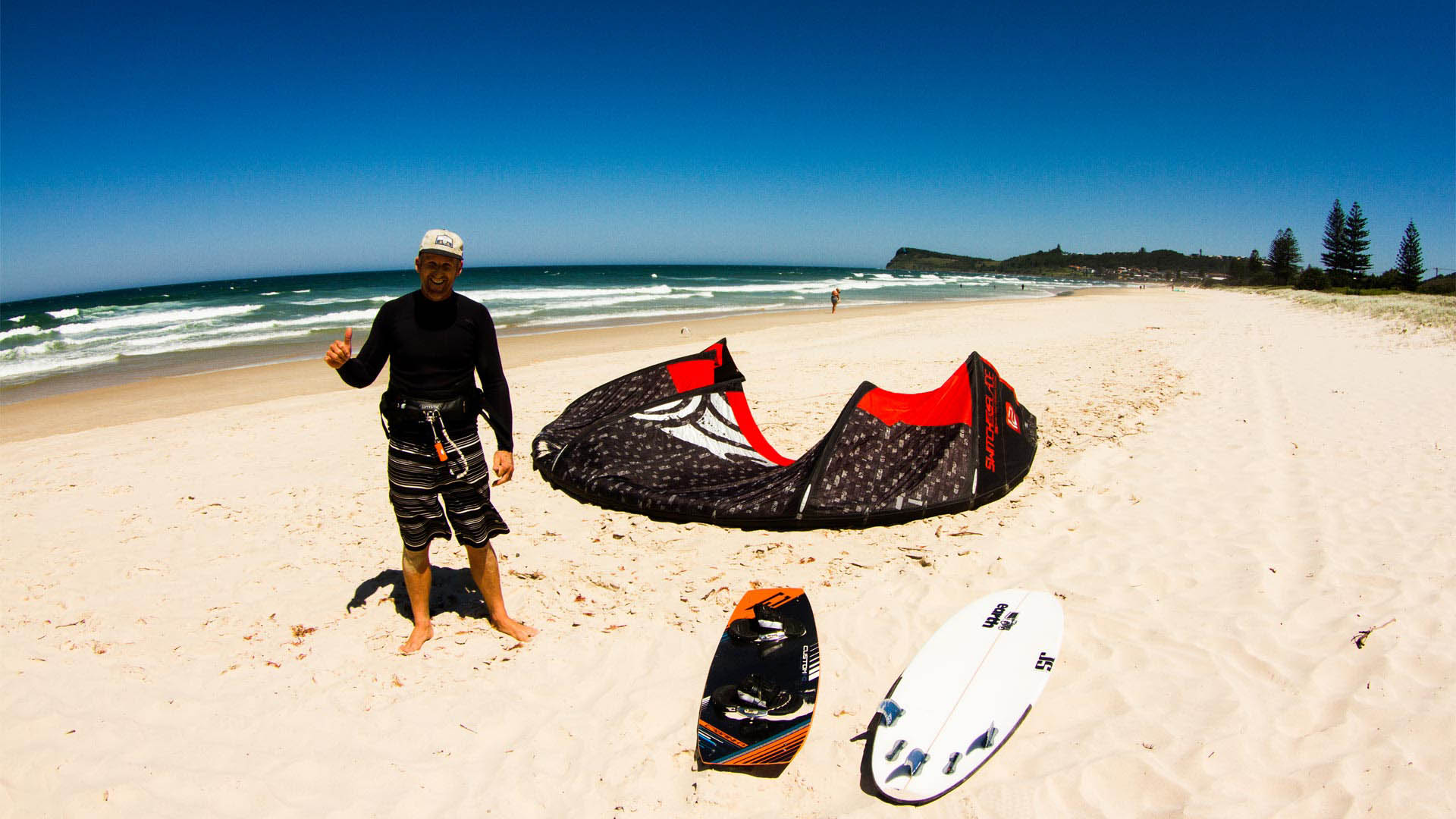 Earth Kitesurfing
Lessons with Earth Kitesurfing School are the safest, most enjoyable and exciting way to begin your kitesurfing adventure. Earth Kitesurfing would love to share their passion for kitesurfing with you.... Their goal is to help each and every customer to become an independent kiter through safe instruction. Earth Kitesurfing are blessed here in the Northern Rivers with some amazing uncrowded spots to teach, endless sea breezes both in the ocean waves and in flat water. This is the perfect combination for students of any skill level to come and enjoy some time on the water, whether you're a complete beginner or an experienced kiter. Kitesurfing is a relatively easy sport, with the correct instruction. Harnessing the energy of the elements, however, it can be dangerous when you have little or no experience, which is why lessons with a professional kitesurfing school are a must!
Read More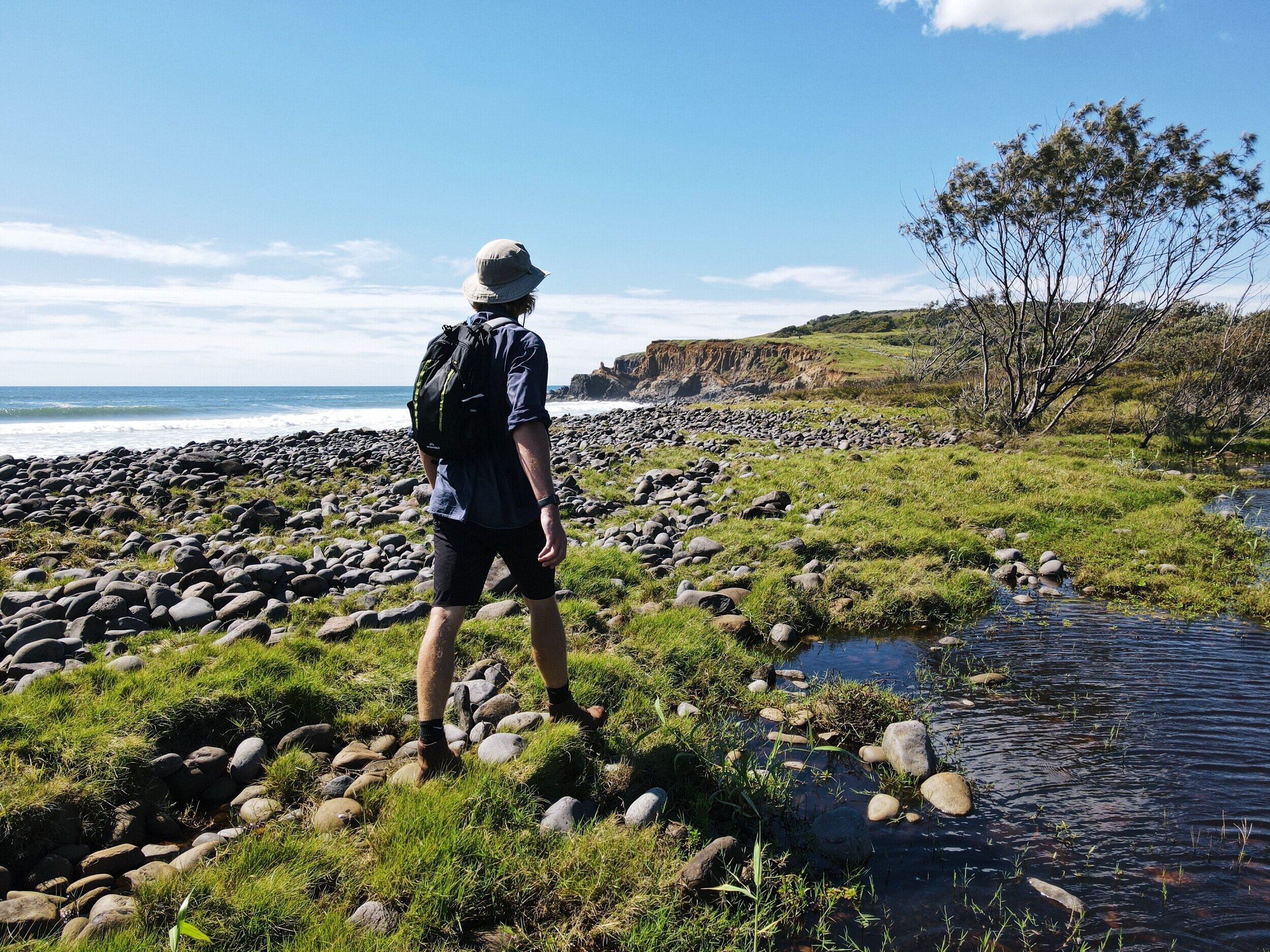 Byron Bay Coastal Walks
Immerse yourself in nature and experience the very best of our region on foot. Choose from our half , four or six day itineraries - or create your own! Our aim is to ensure you have a holiday experien...ce perfectly suited to you. Our spectacular coastline is what draws millions of visitors to this region every year, but very few get to even scratch the surface of what's really on offer. Our walks offer a more connected and enriching experience. Connect to nature and get all the local intel on the best places to eat, shop, play and indulge. Our knowledge of the area and close relationships with suppliers, means that we can create the holiday of your dreams. You tell us the experience you want, and leave the rest to us.
Read More